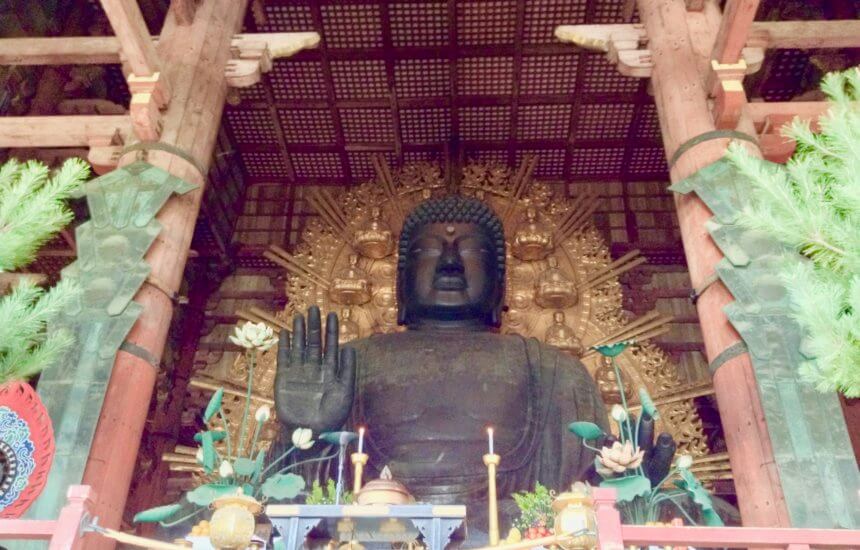 東大寺
至今也是世界最大的木造建築的東大寺大佛殿於751年完成,但於1181年與1567年經兩次被戰火燒毀,現在的建築是於1709年重新建造的。於1998年被登錄為世界遺產。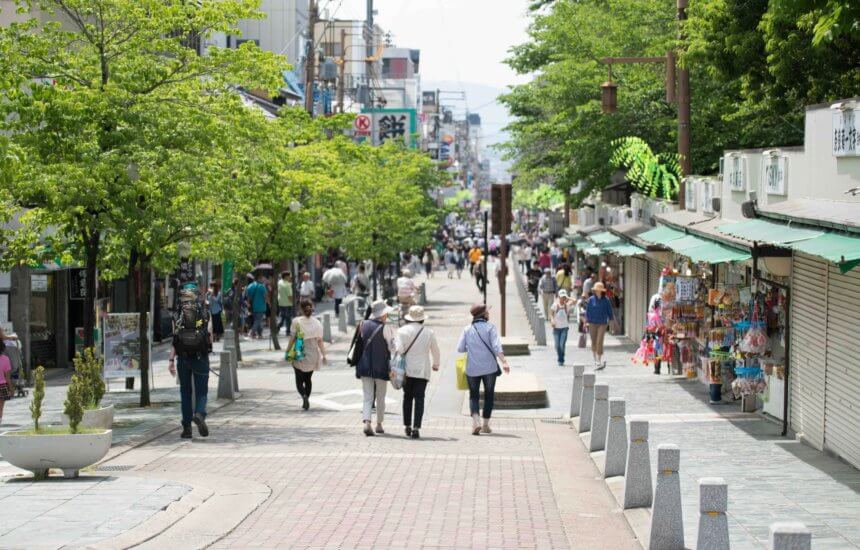 奈良町(午餐)
逃過第二次世界大戰的戰災,是在國內中少數還保留日本的生活風景街道的地區。這裡有多數從江戶時代至明治時代所建造的傳統民間住宅並列,並散布著邊保有著傳統民家的原型與外觀,邊改裝現代風格的飲食店與藝廊・雜貨店。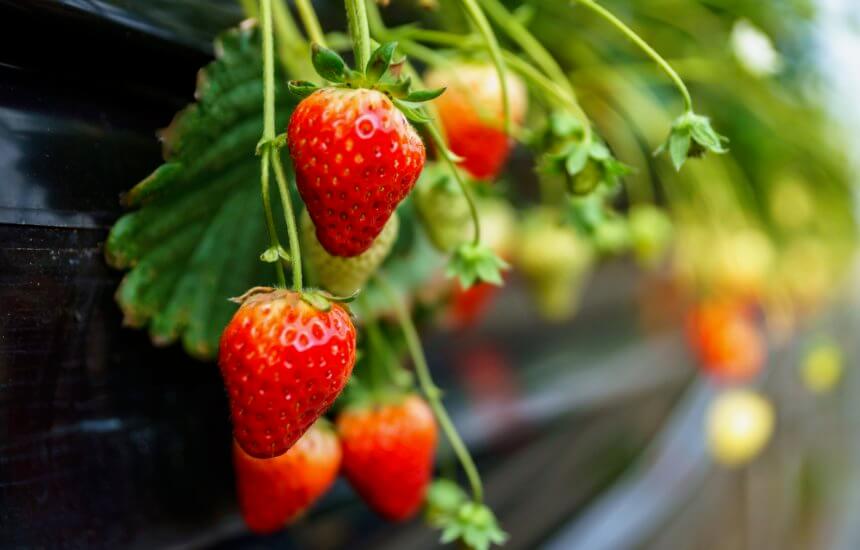 採草莓
僅在奈良縣一小部分農家栽種的高甜度的稀有高級草莓,請您享受內行人才知道的農園的樂趣。
*約可帶走1kg您自行摘下的草莓。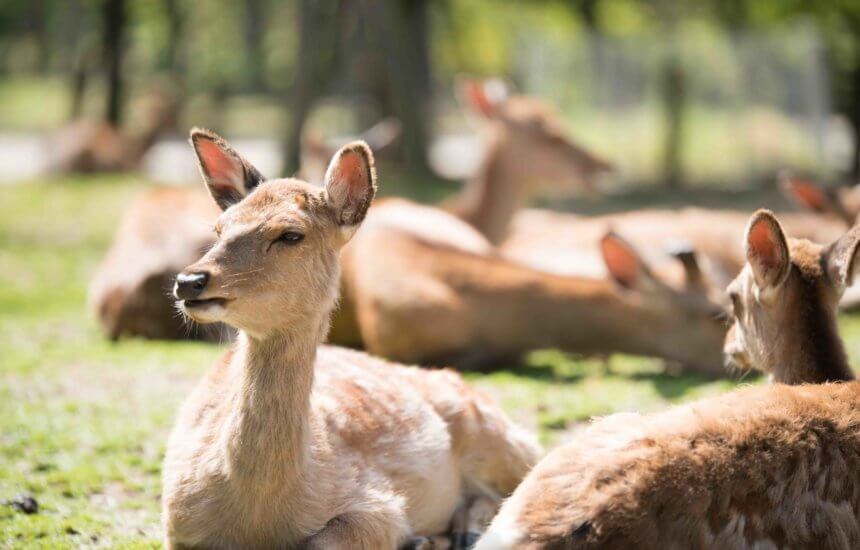 注意事項
此旅遊行程僅接受事前的預訂。
當下接受完您預訂的同時,還不能確保客人您的預訂已完成,這部分還請特別注意。
關於旅遊行程確認,我們會在您預訂後的24小時內以電子郵件再與您聯絡。
Tour Details
10:00
In front of Shinsaibashi OPA
Todai-ji Temple & Nara Park
In front of Shinsaibashi OPA
Tour Price
(Total / 1person)
Adult
¥17,000
Child(4~15years)
¥9,000
※Tax included
Availability Calendar
少人數前往奈良公園&採草莓行程
Osaka Departure / Nara Local Farm Strawberry Picking Todai-ji & Deer Park
August, 2020

| Mon | Tue | Wed | Thr | Fri | Sat | Sun |
| --- | --- | --- | --- | --- | --- | --- |
| | | | | | 1 | 2 |
| 3 | 4 | 5 | 6 | 7 | 8 | 9 |
| 10 | 11 | 12 | 13 | 14 | 15 | 16 |
| 17 | 18 | 19 | 20 | 21 | 22 | 23 |
| 24 | 25 | 26 | 27 | 28 | 29 | 30 |
| 31 | | | | | | |
Click the date to proceed to the reservation screen.
◯ Available
× Fully Booked

Reservation Minimum 2 Passengers

Reservations for the following day are accepted until 9:00PM

Please refrain from carrying your child on your lap when on board the vehicle.
Children from 0 years old to 3 years old can join the tour for free.
Children fee from 4 years old to 15 years old.
Children below the age of 15 years old must be accompanied by a guardian or parent.
In addition, passengers age 16-20 years old travelling alone is required to submit a signed consent form by a parent or guardian. Please inform us beforehand by e-mail.
We may ask you to present your identification to confirm your name and/or age.

Cancellation Fee
20 days before scheduled tour 20%
7 days before scheduled tour 30%
Day before scheduled tour 40%
On the day of scheduled tour before 9:30AM 50%
On the day of scheduled tour after 9:30AM 100%
No Show 100%
※Cancellations received after business hours will be processed the following business day.
Important Points
Departure policy
Please present your booking confirmation e-mail to the Tour Conductor at the pick-up point.
Please be at the pick-up point 15 minutes before departure.
Change of pick-up/drop-off locations are not allowed.
The vehicle will depart on-time, please arrive before departure time.
We may occur delays due to bad traffic, accidents on roads, or severe weather etc. We will not be liable to later costs of taxis and/or train fares etc for passengers.
Please understand we will not be liable for your other bookings (cars, private vehicles, ferry, public transport, etc) due to delays occurred while on tour.
In the bus
The vehicle has no luggage compartment, please avoid bringing large luggage on board the vehicle.
The vehicle has no toilets.
There is no smoking allowed on board the vehicle.
Please be mindful of your belongings.
Please refrain from over consuming alcohol. Overly intoxicated passengers may be asked to disembark without compensations.
Please refrain from carrying your child on your lap when on board the vehicle.
Other
If our staff, tour conductor, translator, driver etc find your actions unlawful, passenger may be asked to leave the tour without compensation.
Our vehicle is non-wheelchair accessible.
We do not offer cash refunds on the day. *Please see cancellation policy
Please be mindful of other passengers.
Some facilities, shops, restaurants may be closed on the day of tour.
There are some unexpected dates where you may be declined entry to a shrine or temple due to religious activities.
Please note that there are some areas, structures, statues, historical sites, etc that prohibit photography.